Female Comedian Reviews
Show: All (default), Chambers, Christian, Corporate, Agriculture, Healthcare, Women
Crossroads Christian Church
"Leslie Norris Townsend was fantastic! So funny and appropriate for our church women's event. Highly recommend her to anyone. Our ladies loved her and had a great time!" - Women's Ministry Team Leader, Women's Event (Shawnee, KS) 5/9/2019
---
Tiell Financial Group
"Leslie Norris Townsend made our client appreciation event a hit! She kept the audience laughing and engaged. We've received nothing but positive feedback from our attendees, and we would definitely recommended her services!" - Office Manager, Client Appreciation Event (Tiffin, OH) 5/2/2019
---
Focus on Women
"Really enjoyed Leslie Norris Townsend! We laughed so hard that we cried!! She perfect for our ladies event!! Would highly recommend her to others" - Committee Member, Focus on Women (Beaver Dam, WI) 4/25/2019
---
Renville County Corn & Soybean Growers
"Leslie Norris Townsend has a high energy performance that connects with her audience very well. She interacts with them and draws them into her performance. Even though a snowstorm was starting outside, people opted to stay for Leslie's presentation and they expressed their appreciation for her enthusiasm and her message of maintaining hope in the face of agricultural economic troubles. Bottom line: we loved her!!!" - Vice President, Annual Meeting (Morton, MN) 2/11/2019
---
Grace Community Chapel
"Leslie Norris Townsend was professional, easy to work with, and most of all hilarious! She brought tons of energy and fun to our girls night out at Grace Community Chapel." - Volunteer, Girls Night Out (St. Peters, MO) 1/25/2019
---
First Baptist Church
"Leslie Norris Townsend put on an Amazing Show! She is extremely talented & heart-warming! As she switched from singing, comedy & Improv she captivated her audience. She put her heart & soul into her performance and the audience reciprocated! We haven't laughed that hard in a long time! She was nothing short of Fabulous! A Must See!" - Program Committee, Girls Night Out (Warren, IN) 10/19/2018
---
International Praise Church of God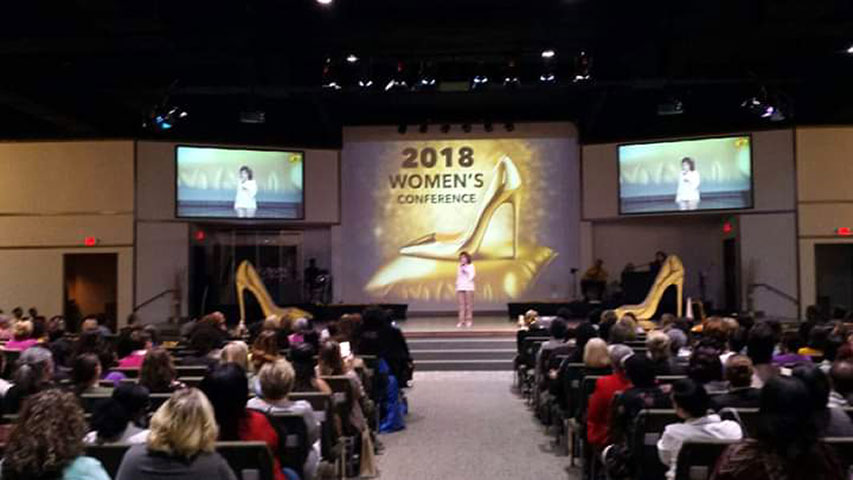 "Leslie Norris Townsend was a professional, she was on time, a great self promoter, she pushed laugher from the stage, and she can sing. Overall she was very funny. She received a standing ovation at the end of the show and had the Women's Conference engaged in the performance. What more can you ask of a comedian?" - First Lady, Women's Conference (Elgin, SC) 10/13/2018
---
Kids Talk
"Leslie Norris Townsend was very funny! She really connected with our audience and gave them a night full of belly laughs! Her professionalism in working out the logistics and time constraints for our event was so very appreciated. A true gem!" - Executive Director, Stand Up for Kids Fundraiser (Anderson, IN) 9/8/2018
---
St. Francis Community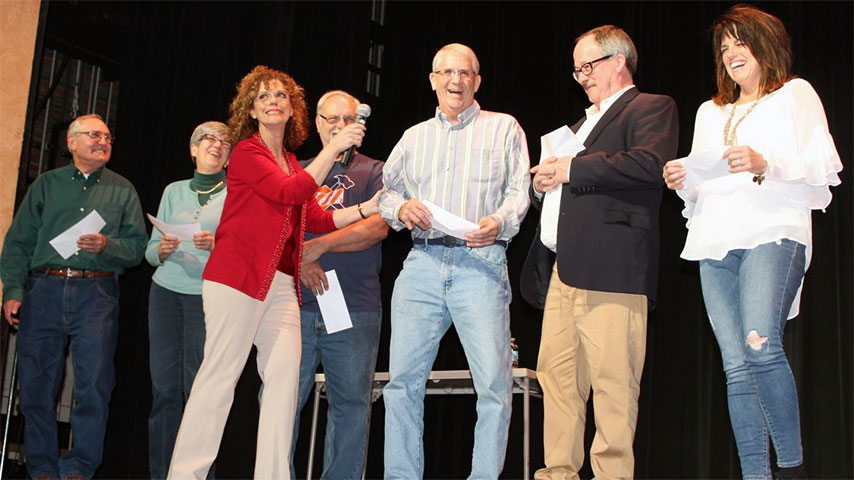 "Leslie gave a fantastic comedy performance for our fundraiser for the St. Francis Spirituality Center. Everyone enjoyed her 'down home' humor and personality!" - Director of Event Planning Office, Comedy Night Fundraiser (Tiffin, OH) 4/20/2018
---
North Carolina Farm Bureau Federation
"Leslie did an excellent job. Our group loved her. Thank you!" - Women's Program Team Leader, Women's Conference (Raleigh, NC) 3/16/2018
---
The Village Church at Shell Point
"I wanted to let you know how much we enjoyed Leslie's time with us. In one word it was PERFECT! We had a sell-out crowd and could have sold many more tickets if we had the space. It was an amazing event with almost 200 women just having a super fun time. Leslie was all and even more than you advertised her to be. She was easy to work with, lots of fun and just a delightful person in every way. We laughed the entire hour she spoke. Her content was so relatable to us women. She is truly one of the funniest entertainers I have heard. I think the main thing that our ladies enjoyed about Leslie was how she so naturally and comfortably related to us, her audience. Our women enjoyed participating with her and especially when she did the 12 days of Christmas. Leslie even drew the TV man we had on hand into her act. He could not stop laughing. It was all so much fun and I don't know when I have laughed so much and so hard. Thank you for sending her our way! Our ladies here at Shell Point are still talking about Leslie and her time with us and will do so far into the future! She was more than we expected, amazing and wonderful and we loved having her." - Women's Connections Chair, Christmas Outreach (Fort Myers, FL) 12/13/2017
---
Radiant Church Assembly of God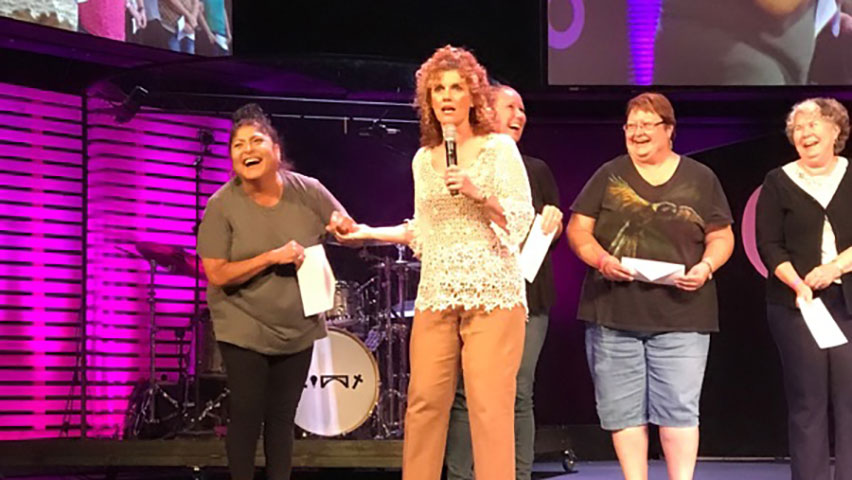 "We were so blessed to have Leslie Norris Townsend be a part of our event! So many women walked away saying that they had a Fabulous evening! They absolutely LOVED her! Thank you again Leslie for taking time out of your busy schedule to come and spend a few days with us. It was my pleasure to get to know her!" - Lead Pastor, Girls Night Out (Surprise, AZ) 9/15/2017
---
Brookings County Farm Service Agency
"We were very pleased with Leslie Norris Townsend's performance - lots of laughter and kept it very light hearted. Positive comments from many of our attendees." - Farm Loan Specialist, Ag Women's Day Program (Brookings, SD) 6/13/2017
---
Family Worship Center
"Leslie Norris Townsend is a down-to-earth and consummate professional. She gave a humorous and hope-filled Mother's Day presentation that filled the room with love and laughter." - Pastor, Women's Luncheon (Kokomo, IN) 5/13/2017
---
First Baptist Church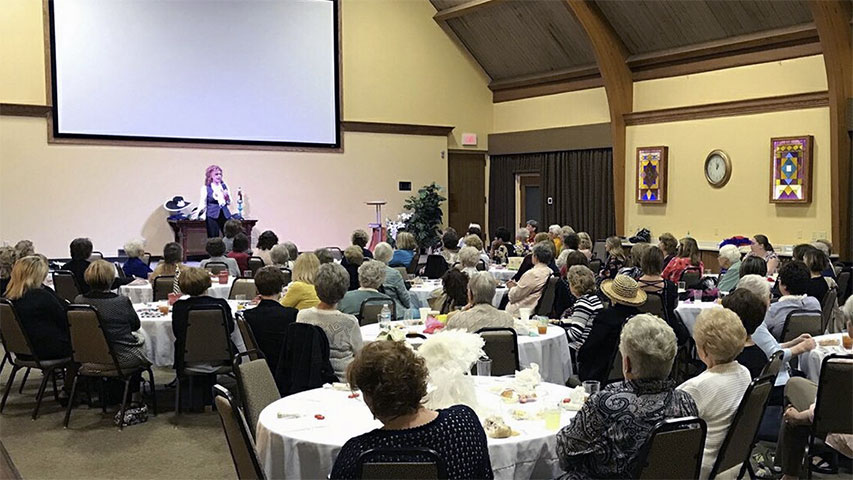 "Leslie Norris Townsend had us rolling out of our seats!! One of the highlights of the show was the 12 Days of Christmas! She had audience participation and it was awesome! The audience really resonated with the 12 ladies who were chosen to participate in this skit. One lady told me that she hadn't laughed that hard in a very long time. Another lady told me she needed that because she was having a tough time and she needed to laugh. This was a huge success and the ladies of our church enjoyed it tremendously! Thank you, Leslie!" - Women's Ministry Director, Women's Tea (Greensburg, IN) 5/7/2017
---
The Salvation Army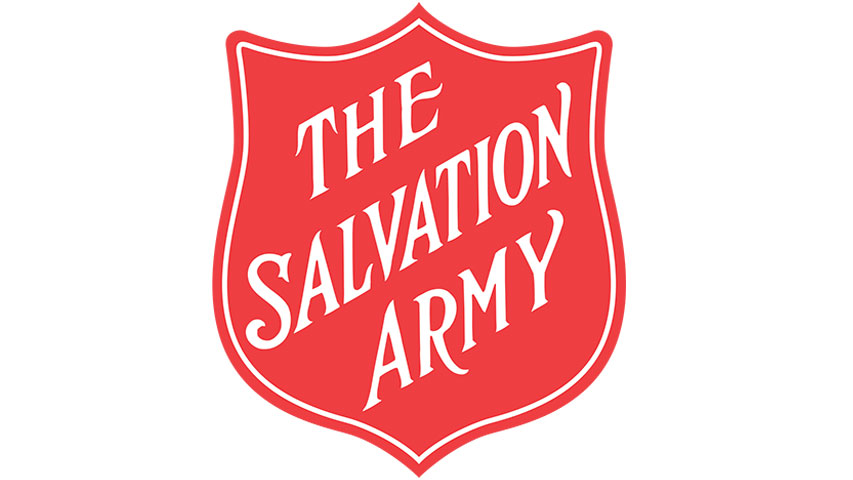 "If I have one word to describe Leslie Townsend it would be "Connection" She connects to any type of crowd. She works her trade well. As a comedian she makes you laugh and feels your empty heart with joy. But the "connection" that makes you feel like you're not alone in the world in daily struggles of life and how she brings it all back to laughter and joy is what makes her a good guest for any event. If you want your guests to feel connected, appreciated, entertained, and leave with a soul full of joy, she is your comedian for your special event." - Major, Women's Retreat (Minneapolis, MN) 5/5/2017
---
American Heart Association, Inc.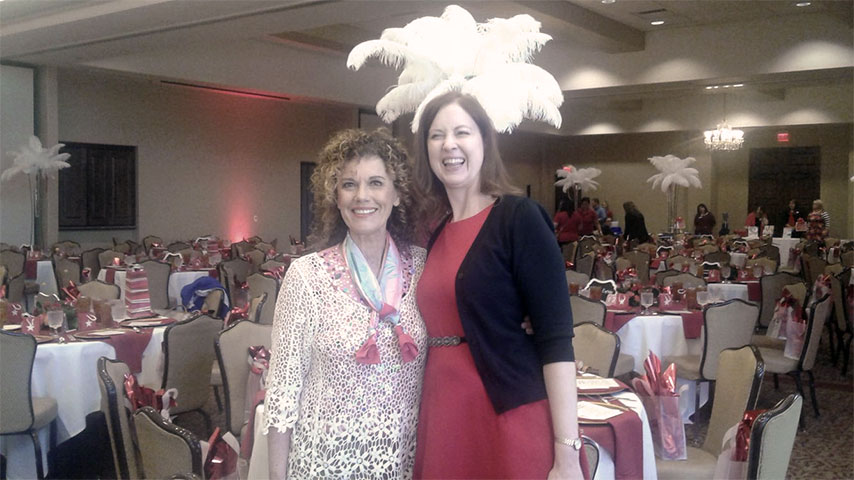 "Leslie Norris Townsend was very easy to work with and got some great laughs." - Corporate Market Director, Go Red for Women Luncheon (Odessa, TX) 5/3/2017
---
Giles County Chamber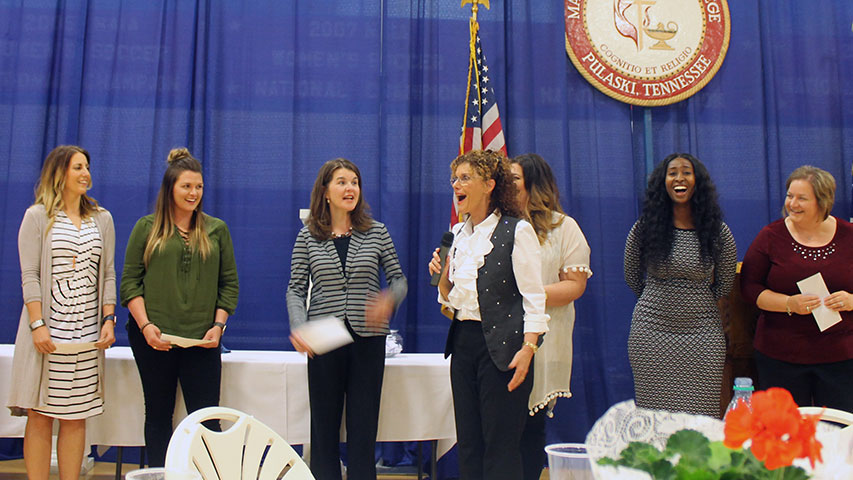 "Wow! Our audience of women LOVED Leslie Norris Townsend! It always nice to laugh at the things we women go through in life. Leslie provided very uplifting material perfect for all ages. I would recommend her to anyone!" - Chief Executive Officer, Women's Luncheon (Pulaski, TN) 4/25/2017
---
3M Company
"Leslie Norris Townsend's performance was outstanding. She involved everyone in her performance and kept us laughing. She arrived early and mixed well with my group. I highly recommend her. Thank you for a job well done!" - Human Resource Coordinator, Career Achievement Award Banquet (Little Rock, AR) 4/1/2017
---
Indiana Farm Bureau Inc.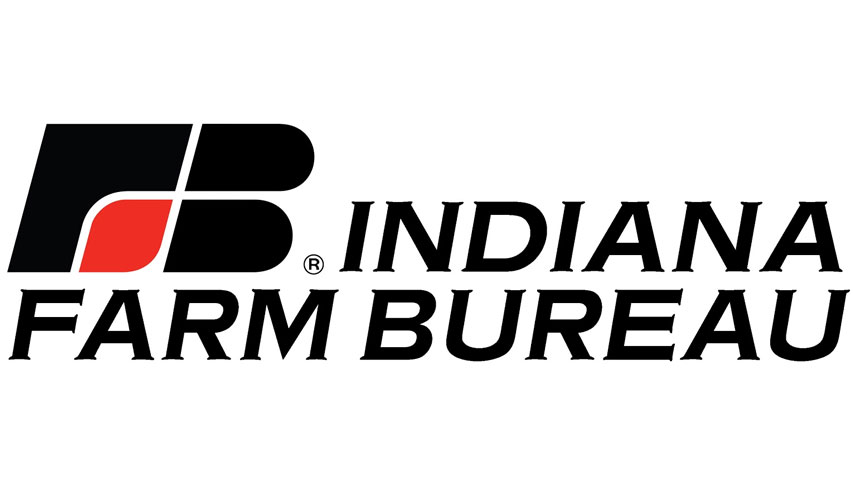 "Leslie Norris Townsend is a one-of-a-kind entertainer! She brings such a vibrant energy with her that is sure to engage any group or crowd. Her smile lights up a room and her ability to relate with people of all walks of life is a true asset. Leslie made our event great by adding a bit of happiness and laughter into the day. If anyone is looking for someone to bring some fun to their event, I'd definitely recommend Leslie. She is a true gem to work with!" - Women's Leadership Program Coordinator, Annual Spring Conference (Indianapolis, IN) 3/11/2017
---
Leland Smith Insurance Services
"Leslie Norris Townsend did a fantastic job. Audience participation, material, promptness, professionalism -- it was all great. Everything went very well from booking to performance. I will highly recommend her." - President, Company Christmas Party (Van Wert, OH) 12/9/2016
---
Pars Brain and Spine Institute
"Leslie Norris Townsend was absolutely wonderful. She meet all of my expectations and more. The employees and physicians really laughed which is exactly what they needed. One of our CEO's from local area hospitals participated in one of her activities, he told her he was the Janitor. He text me later that night and told me he had a great time. So thank you and Leslie. It was the perfect party." - CEO, Company Celebration (Parkersburg, WV) 12/1/2016
---
Holly Springs Cultural Center
"Leslie and Michelle were both fantastic – on time for call, great to communicate with to prep for the show, connected with the audience well. We are 100% satisfied!" - Manager, HSCC Comedy Concert (Raleigh, NC) 11/11/2016
---
Mt. Tabor Church of God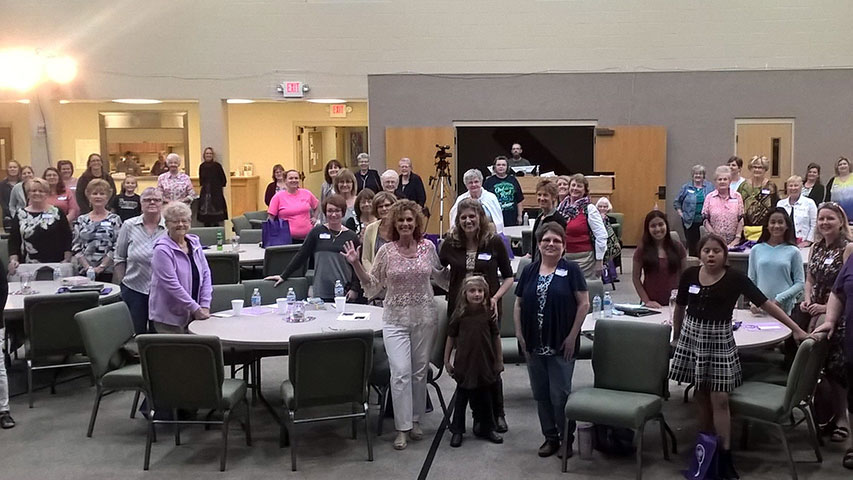 "We had Leslie Norris Townsend join us for our 2nd Annual Women's Retreat at our church. She was so funny and totally able to relate to our ladies about child rearing, being the wife of a farmer and what it means to live life in a small rural community. Everyone loved the audience participation part of her presentation and her Christian outlook on life. She truly has a gift when it comes to making people laugh and we felt truly blessed to have her at our retreat!" - Treasurer, Fall Women's Retreat (Celina, OH) 10/7/2016
---